LSA 2650 Full Supercharger Kits
LSA 2650 Full Supercharger Kits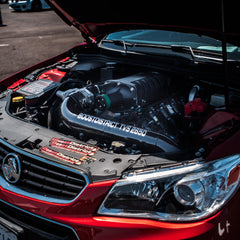 We're proud to release our TVS2650 for the LS/LQ engines.
Capable for well over 1000hp with a supporting engine and drivetrain, The BoostDistrict 2650 will definitely cover your craved power needs with its potential. 
It's Compact design will allow hood clearance on most applications. 
Modular Hubs for the pullies will allow a very easy upper pulley swap with only 4 bolts to increase/decrease boost levels.