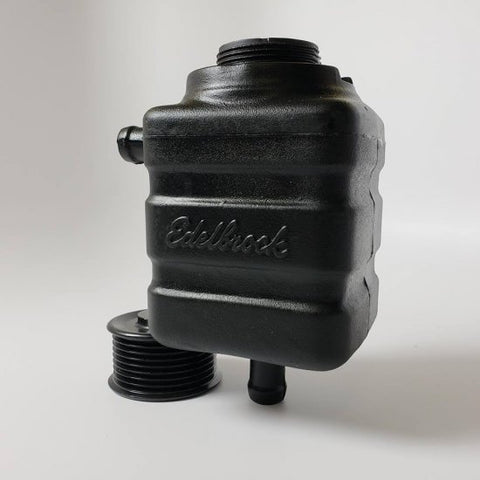 Supercharger Reservoir
Description:
Universal Supercharger Heat Exhanger/intercooler reservoir with cap.

Dimensions:
4.5" inches high x 4.0" inches wide x 3.5" deep
Cap Included
3/4 hose barbs, one on top, one on the bottom.
Note: Pulley holding the reservoir up in the picture is not included. 
4 M6 1.0 x 10 threaded brass holes on the bottom for you to adapt to your application with a custom bracket. 
Kit includes Reservoir and Cap