Pontiac G8 #2 "Big" Heat Exchanger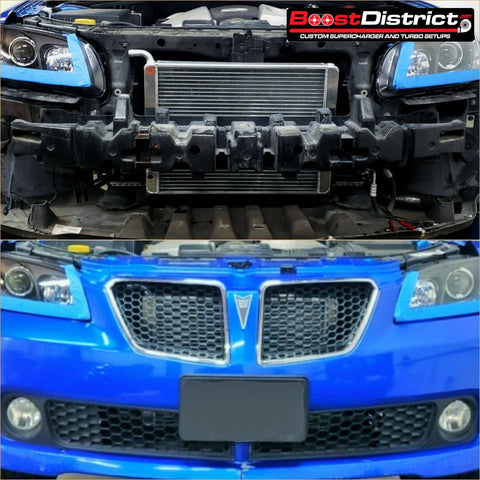 Pontiac G8 #2 "Big" Heat Exchanger
Description:
BoostDistrict is proud to offer this BOLT ON 08-09 Pontiac G8 GT/GXP heat exchangers
This is a great way to improve the efficiency of the supercharger's performance. The core thickness has been more than doubled and the new design is a double-pass version to vastly improve the efficiency on the heat exchanger.
It is constructed with 100% aluminum and is fully TIG-welded utilizing a furnace brazed sealed core, and is 100% pressure tested.
Size: 20.5 x 17.75 x 1.5
Install: This unit bolts up to your crash bar utilizing it's existing bolt holes. Cutting of the plastic air guide piece is required to run the heat exchanger hoses (Check picture below).
Side brackets come with the Heat exchanger already welded on place.