MSD ATOMIC INTAKE MANIFOLD LS1/2/6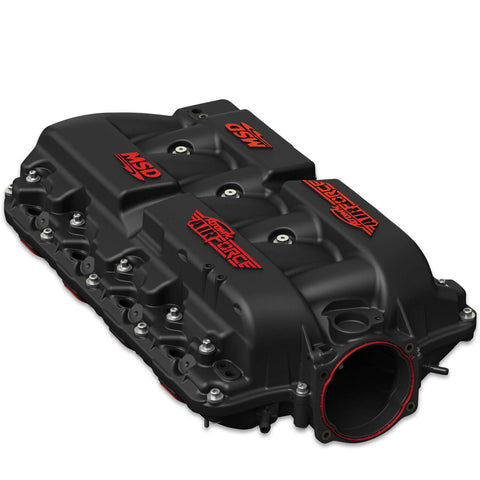 MSD ATOMIC INTAKE MANIFOLD LS1/2/6
Description:
The two-piece manifold design provide convenient access to the runners for porting.
Designed using Computational Fluid Dynamic Modeling to create optimal plenum volume and efficient air flow paths.
Patent Pending, CARB EO Pending.
Direct flow path runner design promotes maximum airflow.
103mm Throttle bore allows the use of large throttle bodies for greater air flow.
Polymer material resists heat soak and minimizes weight.
GOOD FOR BOOST AND NITROUS
Allows for the use of stock fuel rails, aftermarket rails including the Atomic LS EFI.