Griptech 99-14 LSA Truck Spacing Pulley W/ Hub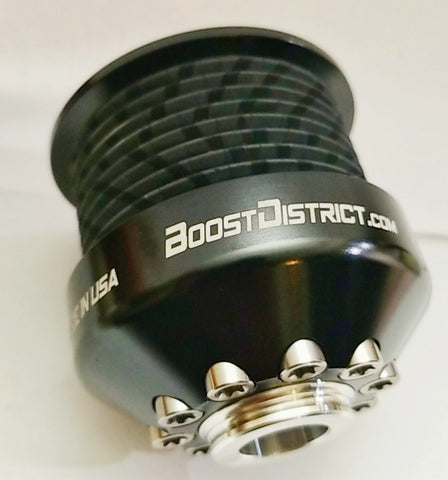 Griptech 99-14 LSA Truck Spacing Pulley W/ Hub
Description:
1999-2014 LSA Supercharged Equipped Truck.
Truck Spacing Upgraded Griptech pulley.
Griptech ultra lightweight pulley upgrade for GM 1999-2017 truck LSA applications features a 10-bolt pulley design. This pulley's GripTec® micro machining technology allows the maximum grip force to be applied to the component and belt without causing damage to the belt. 
Product Features
GripTec® Level V2
8 Ribs
7075-T6 Aluminum Material
Type III Anodized Black Finish
HUB AND BOLTS INCLUDED!