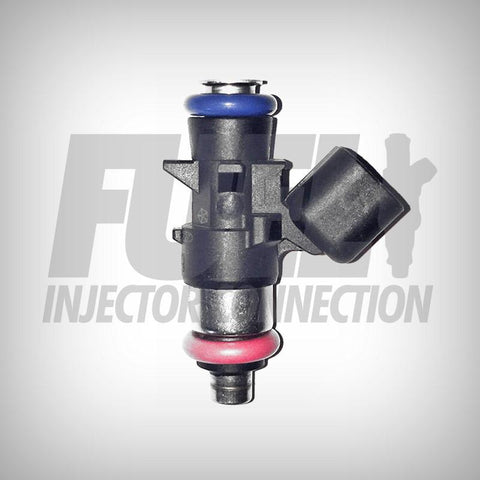 FIC1000 1000CC INJECTORS
Description:
Only available here, this is the exact body injector off the LS3 LS7 LS9 only these are 95lb/hr at 3 bar or 103lb/hr at 4 bar. (58 psi fuel pressure)
Each injector set is 100% matched. They have OUR MACHINE SS SINGLE TIP discharge plate for the best atomization possible, The deadtimes are provided with the set as well as the proper orings for a drop in installation. 
These will flow 103lb at 58 PSI but can handle pressure to 120psi making these flow much higher !
THESE COME WITH INJECTOR DATA FOR HP TUNERS AND EFI LIVE