Carbotech ZX6 Brake Pads (Z51) Front+Rear (Street/Race) C8 Corvette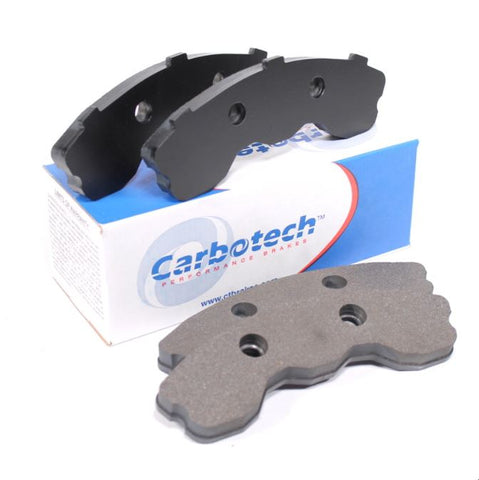 Carbotech ZX6 Brake Pads (Z51) Front+Rear (Street/Race) C8 Corvette
Description:
The AX6 is specifically engineered for Autocross applications. A high torque brake compound delivering reliable and consistent performance over a very wide operating temperature range of 50 F to 1100 F + (10 C to 593 C+). The advanced compound matrix provides an excellent initial bite, high coefficient of friction at lower temperatures along with very progressive brake modulation and release characteristics.
Fitment: Z51 2020+ C8 Corvette. Front and/or Rear
AX6 offers high fade resistance, rotor friendliness at all temperatures and excellent cold stopping power. As a result, AX6 is an excellent choice for Autocross and has gained tremendous popularity with SCCA Prosolo/Solo2 competitors for its outstanding all around performance. Many drivers use the AX6 for street driving as well, even though Carbotech doesn't recommend street driving with AX6 due to possible elevated levels of dust and noise.
AX6 is a good Street Pad that allows SOME Race capabilities.
Comes in pairs for both front or rear axles. Choose Both front and rear if you want all 4 corners.