Carbotech 1521 Brake Pads (Z51) Front+Rear C8 Corvette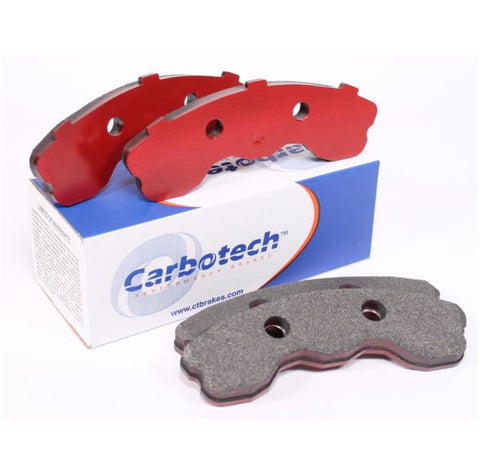 Carbotech 1521 Brake Pads (Z51) Front+Rear C8 Corvette
Description:
The Carbotech 1521 is a high performance street compound. It is known for its release and modulation, along with unmatched rotor friendliness. 1521 is also a very low dusting and low noise compound with an excellent initial bite. This compound's excellent linear torque production provides incredible braking force without ABS intervention.
Fitment: Z51 2020+ C8 Corvette. Front and/or Rear
Carbotech 1521 operating range starts out at ambient and goes up to 800 F (426 C+). 1521 is suitable for ALL street cars, perfect for your tow vehicle or fleet vehicle.
Comes in pairs for both front or rear axles. Choose Both front and rear if you want all 4 corners.