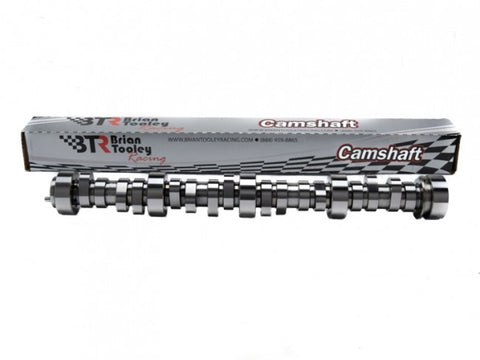 BTR TRUCK STAGE 2 CAM
Description:
BTR STAGE 1 TURBO 4.8 CAM
Specs: 212/218 .552/.552 113+2
The BTR Stage 1 Turbo 4.8 Camshaft is designed with the budget turbo crowd in mind. The 4.GR8 is the oft-forgotten little brother in the LS family, and can typically be picked up for a few hundred bucks less than your garden variety 5.3. If you decide to apply some additional pressure to your cylinders via turbo, the anemic stock camshaft will put a low cap on how much power you can make. That's where the Stage 1 4.8 Turbo Cam comes in. Use those Benjamins you saved by opting for the 4.8 and get a real deal, honest to goodness turbo cam. Don't settle for some random cam Amazon advertised to you because your smartphone heard you say "Turbo 4.8" out loud.
Valve events are optimized to take advantage of smaller turbos (think BW S366 or rough equivalents) while maintaining near stock drivability and idle characteristics. This means that you can still run a stock torque converter, although an aftermarket stall will greatly improve performance in turbo applications. Even though this cam features low enough lift to run LS6 beehive springs in naturally aspirated applications, we highly recommend either a beehive or dual valve spring that has 310+ lbs./in. spring pressure to ensure consistent valve events under boost.