BTR PDS Supercharger Stage 4 Cam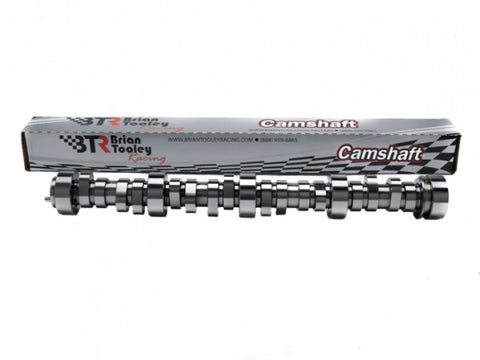 BTR PDS Supercharger Stage 4 Cam
Description:
BTR PDS STAGE 4 CAM
Specs: 235/252 .629"/.600" 119+5
Cam Motion 5150 Core
The most aggressive camshaft Brian Tooley Racing offers for GM LSA & LS9 engines. It features an authentic and aggressive idle. This cam is recommended when looking for more power than our Stage III application offers. It is perfect for use in high RPM applications, or if using aftermarket or ported cylinder heads with overdriven superchargers. This cam uses ultra stable lobes for higher RPM potential, and has proven to be extremely durable in testing. Lift approaching .650" or more while using stock 15° rocker arms with too much open spring pressure can damage valve tips long term. We recommend maximum lift of .630" and maximum open pressure of 400 lbs when using stock rocker arms.