BTR PDS Supercharger Stage 2 Cam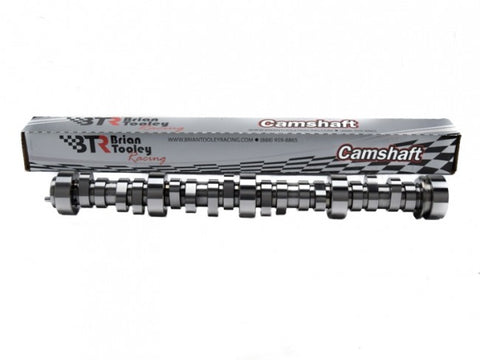 BTR PDS Supercharger Stage 2 Cam
Description:
BTR PDS STAGE 2 CAMSHAFT 
227/242 .614"/.592" 122+6
This is possibly the best overall camshaft in the performance aftermarket for GM LSA and LS9 engines. Will work great with any positive displacement supercharger on a 6.2 liter engine. With -10 degrees of overlap it has a nice, mellow idle, but makes the power of much larger cams. The secret is in minimizing the overlap, while maximizing the intake valve closing and exhaust valve opening events. This cam has proven to make more power than other cams that have more lift, which makes this cam more durable. Cam specs are 227/242 .614"/.592" 122+6 and comes a 3 bolt timing gear pattern. Ground on a Cam Motion 5150 Cam Core
Lift approaching .650" or more while using stock 15 degree rocker arms with too much open spring pressure can damage valve tips long term. We recommend maximum lift of .630" and maximum open pressure of 400 lbs when using stock rocker arms.