BTR LS3 N/A STAGE 3 3 BOLT CAM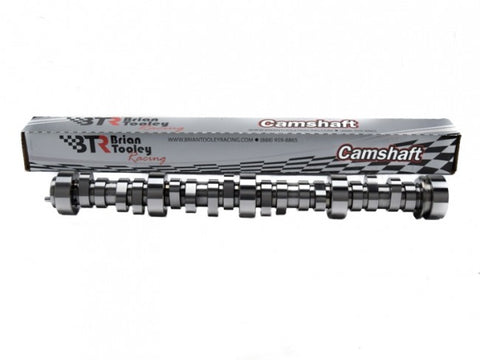 BTR LS3 N/A STAGE 3 3 BOLT CAM
Description:
BTR LS3 STAGE 3 CAMSHAFT
Specs: 229/244 .615"/.595" 113+4
The LS3 camshaft lineup was born from an assortment of custom grinds, dyno testing, daily driving, and real world experience. This camshaft will not require any flycutting of pistons with OEM LS3 combustion chamber size. If you mill your heads, it is always advised to check piston-to-valve clearance. We have seen 480 whp from this grind and supporting modifications (stock cylinder heads). If you add a set of good flowing cylinder heads to the mix, clearing the 500 horsepower mark is doable. If your application has an automatic transmission, you will need an aftermarket torque converter.
Note: This camshaft is meant for use with 3 bolt cam gears. It also requires upgrading your valvetrain. If you're looking for an entire customizable camshaft kit, including valve springs & pushrods, check out the "Camshaft KITS section."