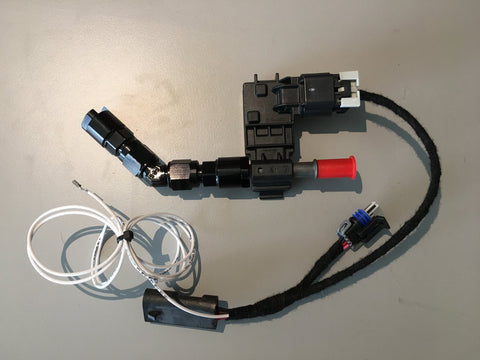 2006 TBSS FLEX FUEL KIT
Description:
The DSX Tuning flex fuel kit is the original plug and play solution to adding flex fuel on Gen IV/Gen V GM V8 vehicles.  Use these kits to add the ability to run anywhere from straight gasoline to straight ethanol as well as reveal the true power potential of your setup.  Forced induction scenarios especially benefit from the use of ethanol, and these allow you to seamlessly switch between gasoline and ethanol without having to monitor your fuel content or reflash your tune.
Please choose your ECM from the drop down menu. For reference, most Gen IV trucks use the E38. The 2006 Trailblazer SS uses the E40, while the 2007-2009 Trailblazer SS uses the E67.
This kit uses:
Genuine GM Flex Fuel sensor

Plumbing kit made of corrosion resistant materials to ease installation

Plug and Play wiring harness made with OEM connectors and terminals crimped with OEM tooling

DSX Tuning 3D printed fuel line disconnect