04-06 PONTIAC GTO LSA Supercharger Kits
04-06 PONTIAC GTO LSA Supercharger Kits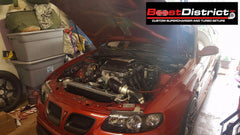 BoostDistrict is proud to offer a retrofit LSA and TVS2650 supercharger kit in the 2004-2006 GTOs. Using the stock 2.45" pulley, this kit is capable of up to 550RWHP out the box with a completely factory car.. Full exhaust and cam will get you to 590-640 Wheel Horsepower through the ls2. 
This is a complete bolt on kit which comes with all necessary items needed to bolt the supercharger on to your GTO.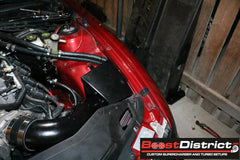 2004-2006 LSA SUPERCHARGED GTO COLD AIR INTAKE KIT.  Introducing our Custom in house made 04-06 G...