GTO Exhaust
Upgrading your exhaust is another way to improve engine flow. The more efficiently you can make your engine flow with the use of intake and exhaust upgrades, the more power you're going to make.
Factory exhaust systems tend to feature smaller diameter piping, baffles, and bends, all of which limit exhaust flow.
Increasing the diameter of your exhaust and decreasing obstructions is an easy and efficient way to make power.
Whether you're choosing an exhaust system, headers, or just a muffler to gain some growl out of your exhaust system, each item can increase flow and add some power!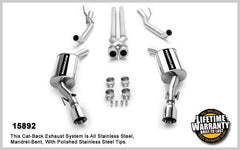 These MagnaFlow performance exhaust systems are as rugged and reliable as the vehicle that you d...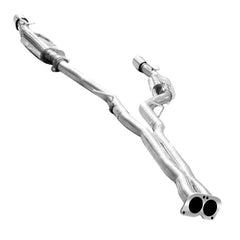 3" Stainless Steel Cat Back Exhaust Includes 4" Polished Tips And Kooks Oval Race Mufflers For U...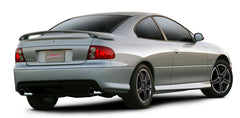 SLP 2005-2006 Pontiac GTO LS2 LoudMouth II Cat-Back Exhaust System w/ PowerFlo X-Pipe