GTO Drivetrain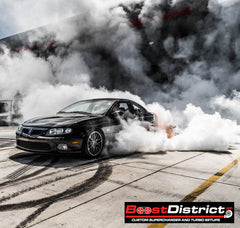 The components that make up your drivetrain all work together to transfer power from the transmission to the wheels. This is what moves your vehicle forward. Your drivetrain is made up of a driveshaft, CV joints, a differential, axle shafts, and U-joints.
If you need an opinion or have questions about your build, please feel free to call or text 818.579.0372
 DSS Pontiac 2004-2006 GTO 1400HP 300m Axle Kit with 300m 108mm Bolt-on Inner Stubs The Driveshaf...